The Sideshow
Posted in: Art Events
Reply
---
TiredChildren wrote:
What about if THIS is the graphic instead?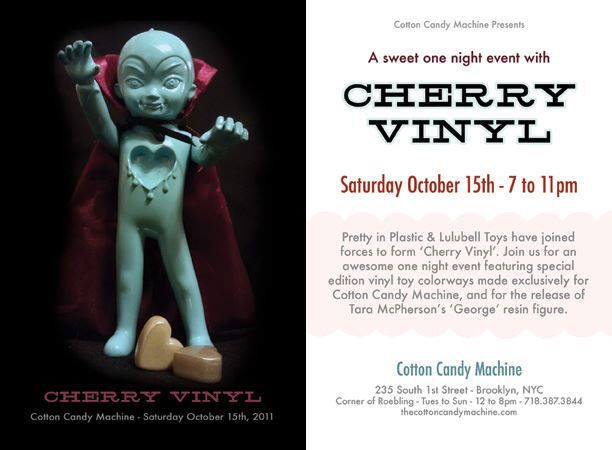 Oh, and the item I'm looking for ISN'T the Vampire.
I want the vampire!! Will that a figure that will be coming out or is it a one off? Or only for that night...how many?
Why is Cotton Candy Machine so cryptic??
brandtpeters wrote:
for the record Yerflap -- if someone is going to be hard as steel about opinions it's you -- I can count on it like I can count on a brain freeze after downing a slurpee to fast...
The Sideshow
Posted in: Art Events
Reply
---
Topic tools: ← Previous topic • Next topic →